So I guess you're wondering…
"What the HECK is this Online Coaching thing about?! Is it one of those 'Pyramid Schemes?'
Can I ACTUALLY make living doing this?"
In short - No, it's not a pyramid scheme and YES, you can actually make a living doing this unconventional but fulfilling business :)
What we do is pretty simple....We are a team dedicated to helping people be the best they can be - Mentally, Physically and Financially. We help people reach their goals - in their health, fitness and business and in return reach ours.

If you are like us, you have you always known you have wanted to make a difference and have the best life but didn't know how! Have you wanted to make serious money but you didn't want to sell your soul to a "job"? Do you want to be your own boss and make your own choices rather than someone deciding for you? Have you wanted to be a part of the online health, wellness and fitness space but just had no clue where to get started? Well the online coaching opportunity is the platform for you to do just that!
You can create a life you LOVE.
All via social media, your phone or laptop. You say when you work, how hard you work and the best part is you're apart of an amazing and supporting TEAM of other like-minded and positive individuals. We are from all walks of life with a dream to be more and do more with our lives. We are passionate about the products and programs we share and love seeing results in our own health and fitness with them.
I believe we only get one chance and life is too short to do anything that doesn't make you happy! We are a global business and get to travel all over if we want to, so the opportunities are E N D L E S S.
Its now time to FOLLOW YOUR DREAMS & TAKE CONTROL.
But what's the "catch" you ask?
There is no catch, BUT your success won't happen over night and it will take hard work and effort to make your dreams come true. If anyone tells you otherwise, they are lying to you. But it is 100% possible and if I can do it, SO CAN YOU!
My closest mentor put together a quick video to give you a sneak peek into what we do as a team of online health and fitness coaches below so you can learn everything you need to know! As part of our team, you will have access to ALL of our training, team calls, support and mentor-ship as well.
WHAT IS FITNESS INFLUENCER COACHING?
I know you still have LOT'S of questions so I created a quick webinar to cover ALL of the details from the time commitment, to how we earn money, training, and much much more.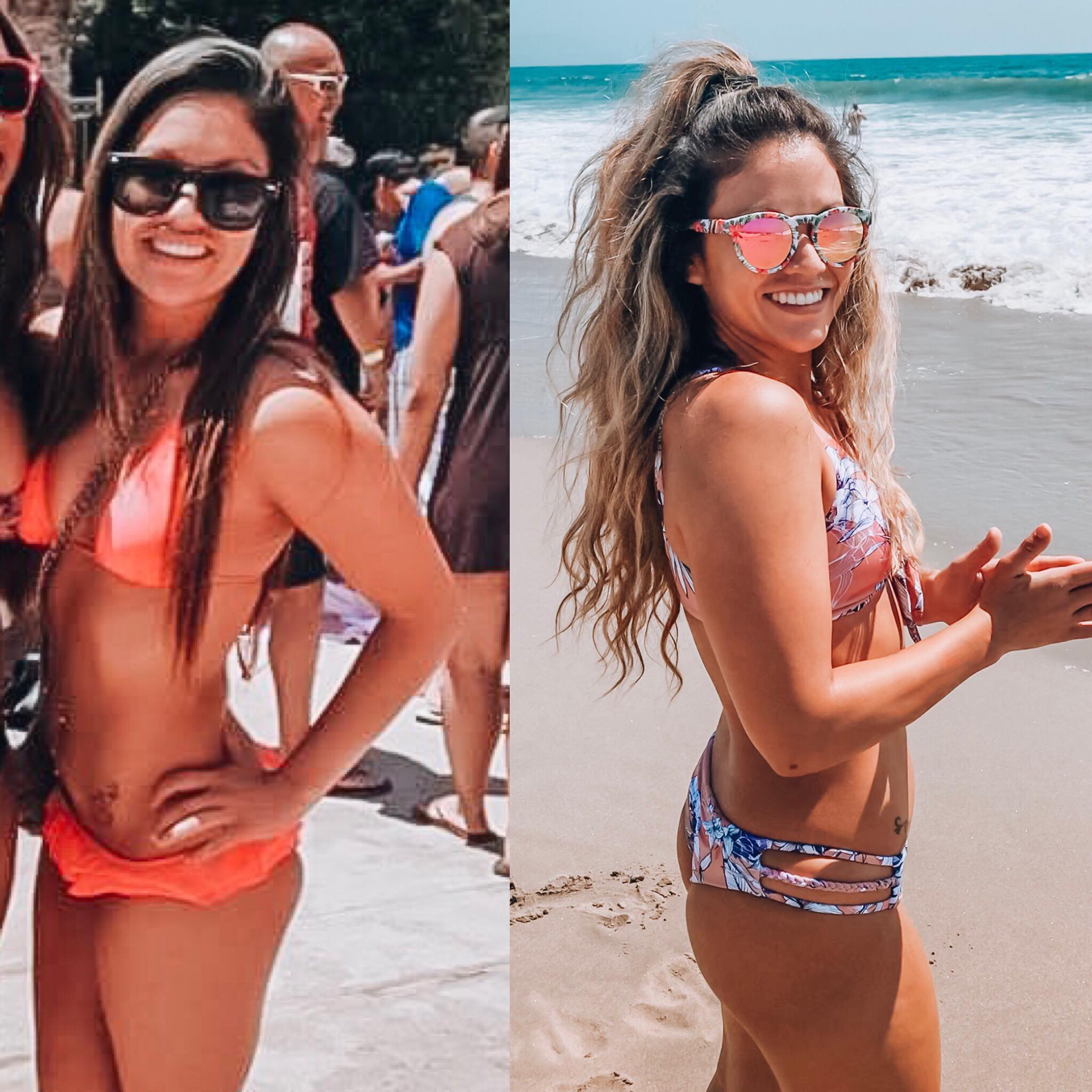 Corporate girl-turned Boss Babe
I left my the security of job in the world of finance to pursue a life I am passionate about, and I'm here to show you how you can do it too.